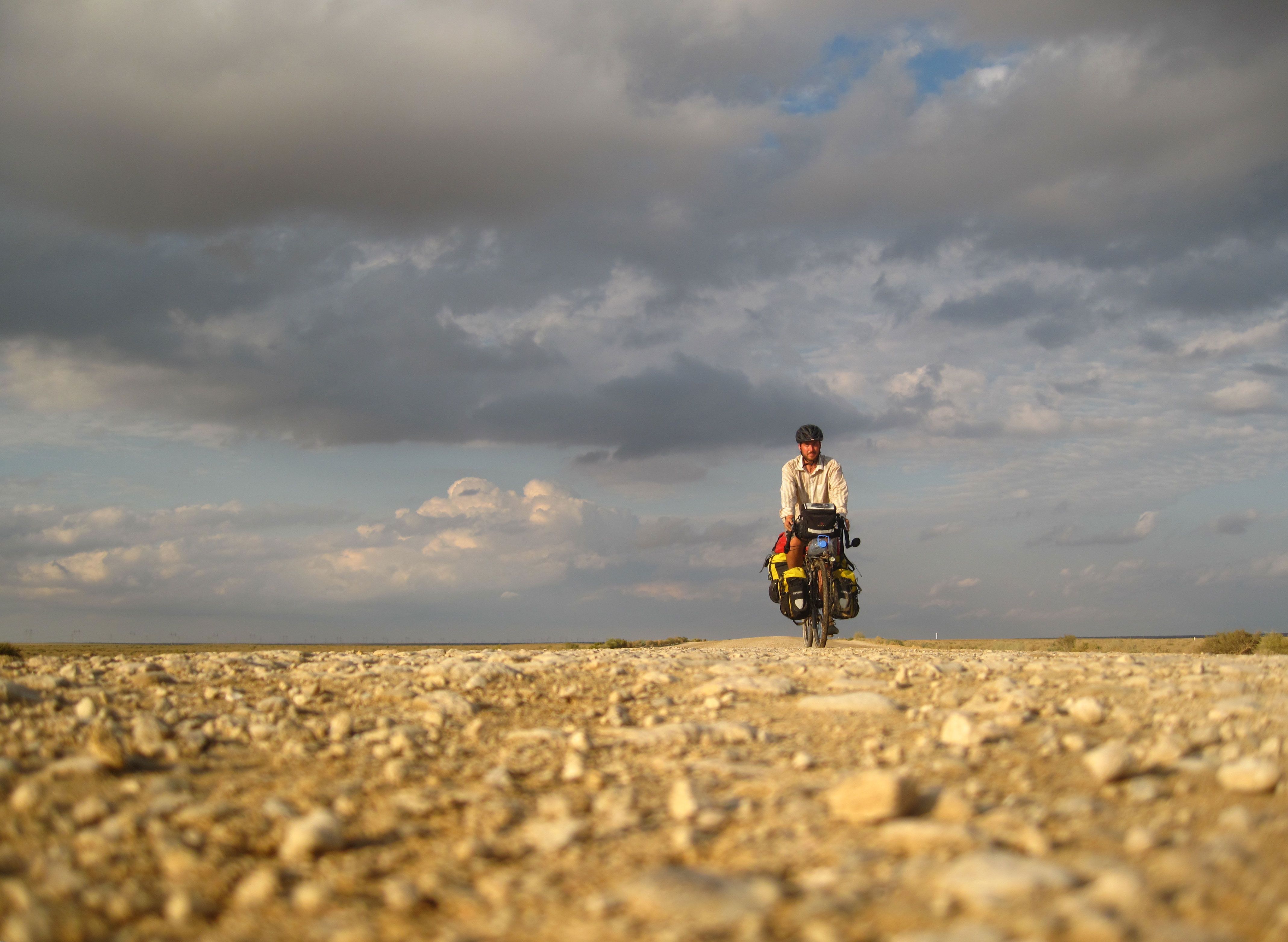 Two men, a world apart and riding in opposite directions meet in the unlikeliest of places: the middle of the Kazak desert.
"If you listen to people, you'll never go anywhere…It's best to go out and explore and realize the world is a good place."

Noel Kegel, American cycling from Lisbon, Portugal to the Pacific
This is an epic journey told fragments switching between these two cyclists, one riding westward, the other east.
Enjoy!
What Happens When Two Strangers Trust the Rides of Their Lives to the Magic of the Universe