This is the second in a two-part series on how to save money on your prescription drugs. If you haven't already, click here to read Part 1.
Update: I've just added a third post to this series. Click here for Part 3.
In the previous post, we saw how GoodRx may save you hundreds of dollars on your prescription drugs — even if you already have good prescription drug coverage through your health insurance plan.
---
Update: When I first wrote this piece, I assumed purchasing drugs from Canada was rare and mostly unknown. However, in less than 24 hours since I posted this piece, three people I know have told me they have been purchasing drugs from Canada for some time already.
---
Another study found that even though the vast majority of medications sold in the U.S. are imported, they cost up to 87% less in Canada, and even less in other countries.
Take Restasis (Cyclosporine), which is a common eye-drop drug prescribed for dry eyes and eye inflammation. Using GoodRx, we find prices for 60 vials of .4 ml drops to be well over $600:
Another popular drug savings website/app, RxSaver.com, does no better:
How would you like to pay half or even a third as much? That is possible if you purchase prescription drugs from Canada.
---
Update: A friend shared their Restasis story with me:
They were prescribed Restasis by their opthalmologist. Through their employer-provided health insurance plan, they were able to purchase Restasis at $60 (a very good price). They carefully were able to squeeze three doses out of each single-dose vial and through this method over years were able to hoard and build up a supply.
They said, "The # of friends who asked me to sell them my Restasis is staggering."
Their hairdresser, even their primary care physician asked if they could buy Restasis from them.
---
But wait, you might protest. Is it safe? Is it legal?
Is it legal?
Short answer: No, it is not.
Longer Answer: Although it is illegal, as long as you have a valid prescription, you should be okay:
The House of Representatives has passed three versions of bills that would allow consumers to import legal drugs for personal use.
The FDA and Customs Agents do not care, so long as you have a legal prescription.
If they really cared, the FDA and Customs would have to arrest the states of Wisconsin, Minnesota, Illinois, Vermont, as well as many city governments and private employers who take advantage of lower drug costs by purchasing them from Canada.
Here are three websites that explain in more detail this illegal-but-not-enforced situation: WebMD, ElderLawAnswers, RxSaver
Briefly, these are the steps to take to order prescription drugs from Canada:
Obtain a written prescription from your doctor.
Research and select a legitimate online Canadian pharmacy.
Select your drug purchase.
Submit your written prescription.
Wait 4 to 8 weeks (yes, really).
1. Obtain a written prescription
Will your doctor cooperate?
Some physicians will work with you. If they are used to prescribing drugs that cost a lot of money, they may even suggest you seek to fill your prescription from a Canadian pharmacy.
You must have a formal, written prescription.
Most prescriptions in the U.S. are sent directly from the doctor's office to your pharmacy (electronically or by phone). To order prescription drugs from an online Canadian pharmacy, your doctor must provide you with an official, hard-copy prescription.
Some doctors will not do this. They may be unfamiliar with the illegal-yet-unenforced practices of the FDA and Customs, or may believe the myths about the "safety" (or lack thereof) of drugs purchased abroad.
Depending on the costs and cost savings, you may need to locate a different doctor. I personally know someone who did this and saved hundreds of dollars.
2. Find a legitimate pharmacy
You need to exercise care when you seek to fill prescriptions from a Canadian pharmacy online. As with anything on the internet, you need to do appropriate research to avoid getting swindled.
First, look for pharmacies that bear the CIPA (Certified Canadian International Pharmacy) Seal:
Second, ensure the one you are considering truly is one of the 63 websites authorized to carry that seal. Those are listed on the CIPA website.
You may also check Pharmacy Checker, which includes Canadian online pharmacies.
Plus, any legitimate Canadian pharmacy will require a written prescription. You will either need to fax or scan and upload a copy of your prescription.
3. Select your drug purchase
Depending on the drug and the pharmacy, this may not be quite as straightforward as you might wish.
The drug name may vary, depending on whether you go with a brand name or generic. Also, the strength, size, and/or dosages may not correspond. Take your time to research the options and contact your doctor if you have questions.
Also, you may be offered a selection of drugs manufactured in many countries (India, China, Turkey, Canada, Belgium, etc.).
Should you trust drugs manufactured in India, China, or elsewhere?
If you purchase prescription drugs in the U.S., you likely are already taking drugs manufactured in those countries. The vast majority of drugs administered in the U.S. are manufactured in China, India, and elsewhere. Research shows that 70% of popular brand-name drugs sold in the U.S. are imported.
4. Submit your written prescription
As stated previously, any legitimate online pharmacy is going to require a valid prescription to fill your order. Most sites will let you upload your prescription. Either scan it or take a picture of it, then upload the image. If you have access to a fax machine, you may send it that way too.
5. Wait 4 to 8 weeks(!)
The biggest drawback about ordering prescriptions from Canada is that you may have to wait several weeks to receive your order. This is because drugs are not usually stocked in Canada and must be shipped from their source. The transit time, plus customs at each international border, accounts for the delay.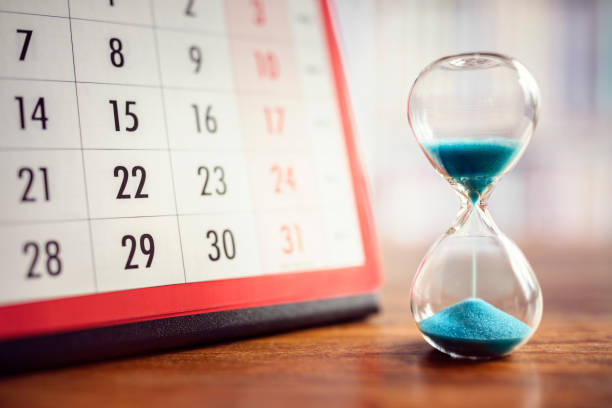 Read the pharmacy information carefully. Most predict a 4-to-8-week delivery time.
In our case, our shipment arrived in just under four weeks, fortunately. Even though we were provided a tracking number, we were not able to determine where the drugs were. It only displayed "In transit," so we really didn't know when to expect our shipment to arrive.
However, if you need refills, many Canadian pharmacies will allow you to order a refill just 30 days after your initial purchase — which might occur even before you've received your first order.
If you cannot wait that long for your first prescription, you may have to pay U.S. prices for your first order, then place your first refill order with a Canadian pharmacy. That way, you'll avoid a delay in your prescription drug treatment.
Conclusion
U.S. citizens pay much more for their prescription drugs than their neighbors up north and elsewhere. Using GoodRx may help save you hundreds of dollars on the vast majority of your prescription drug purchases. If you are prescribed some extraordinarily expensive medications, consider purchasing them from Canada.